Railroad Handcar Replica

My fascination with hand cars led me to build my car. This particular car is not really based on any specific car as all hand car pretty much all had the same frame design. The spotting differences between manufacturers involved pump handle design, crank shaft, brake system, tension rod placement, and wood types. My replica uses all modern parts and therefore cannot be compared to any specific model.

Pages of Interest
Car Specifics
Movie Rental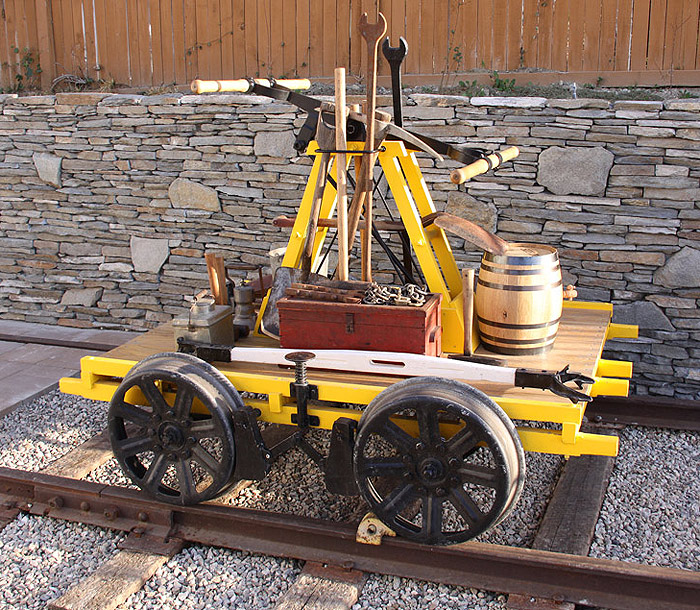 My replica complete with period tools. Without tools a hand car is naked.