Nevada Northern Railway Excursion June 2012

There are not a west coast locations to run my car. The Nevada Northern was open to letting us run so the family traveled to Ely, Nevada to run on the railroad.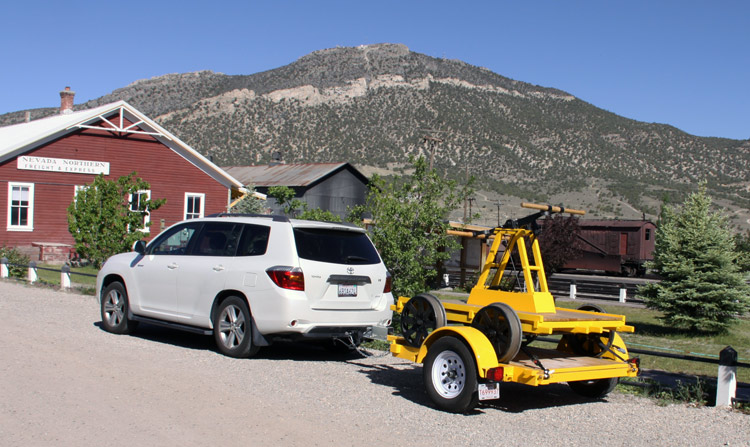 From Los Angeles it is almost a nine hour drive to Ely, Nevada. The roads leading to this oasis are lonely, aside from passing an occasional big rig every few minutes. We received some funny looks from other drivers we came across.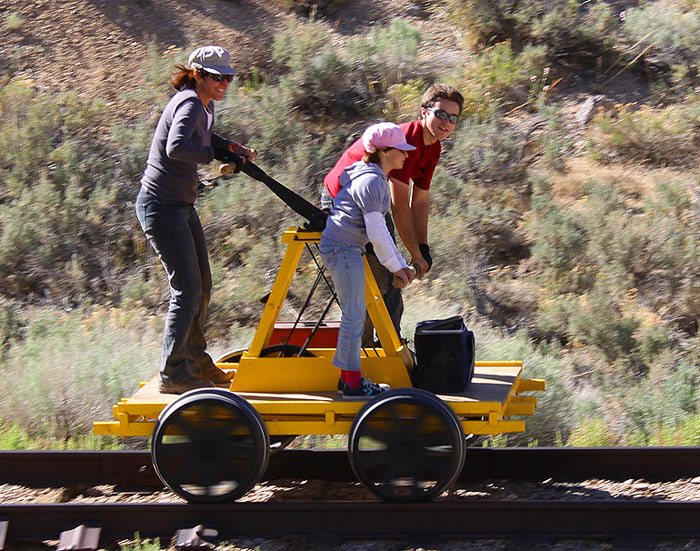 Mom, Miranda and I heading down the Keystone Branch.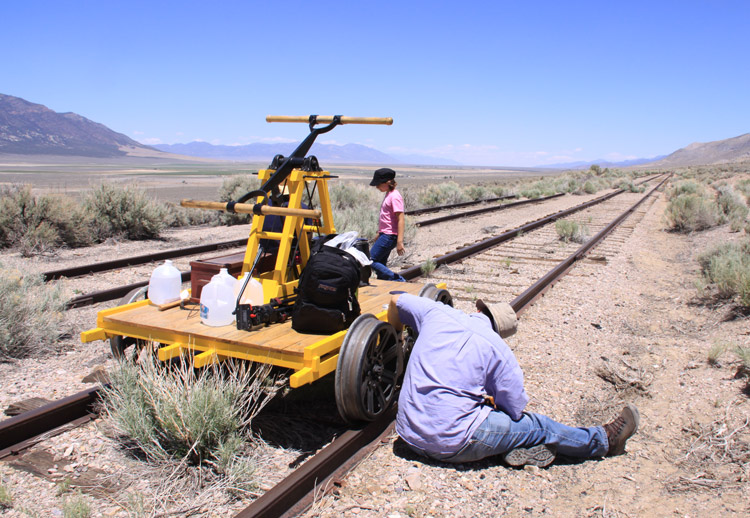 Dad looking at a dragging brake issue on the High Line. Notice all the water. We added three additional gallons of water to our load following advice from Mark Bassett, the railroad's director. Good thing as a head wind slowed our downhill movement and we ended up using half the backup water. The Nevada desert is not a forgiving place.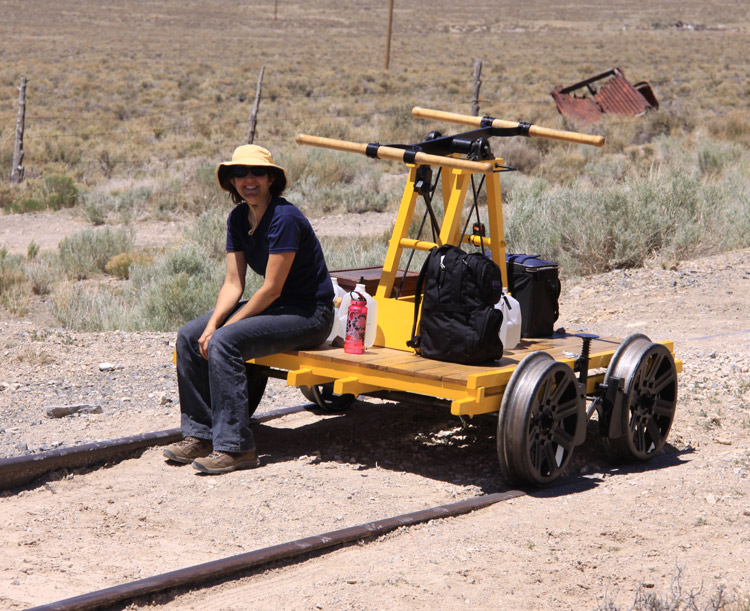 Mom, resting at the top of the High Line. It was windy this day and coming down with a head wind was harder than going up.
Coming down the Keystone Branch. This section the track descends a 2% grade.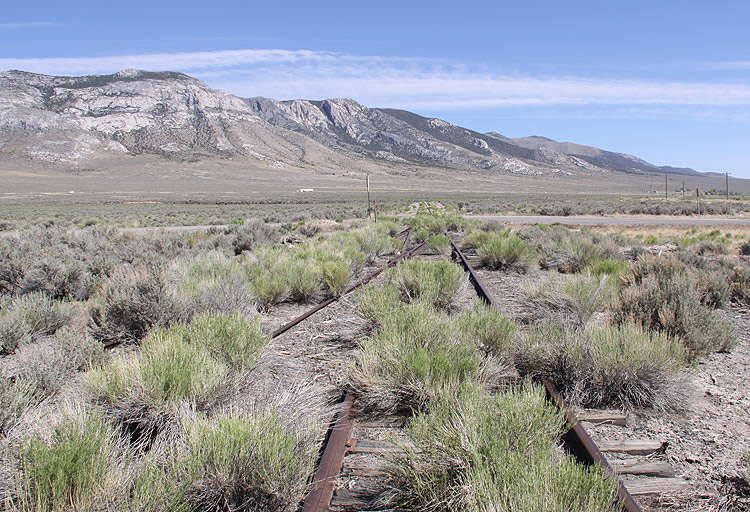 Nevada Northern has over 150 miles of trackage. Unfortunately, the track to the outside world is grown over and not passable. Maybe someday they can get funding to re-open the line to the outside world so freight service can resume.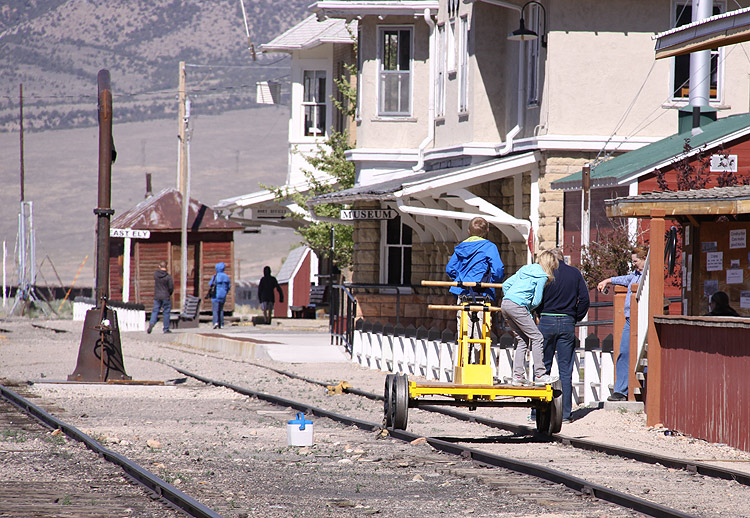 We parked the car in front of the Ely Depot while spent a day at Great Basin National Park. That evening when we returned we learned that the car was quite popular. Luckily we locked the car down otherwise it would have been commandeered.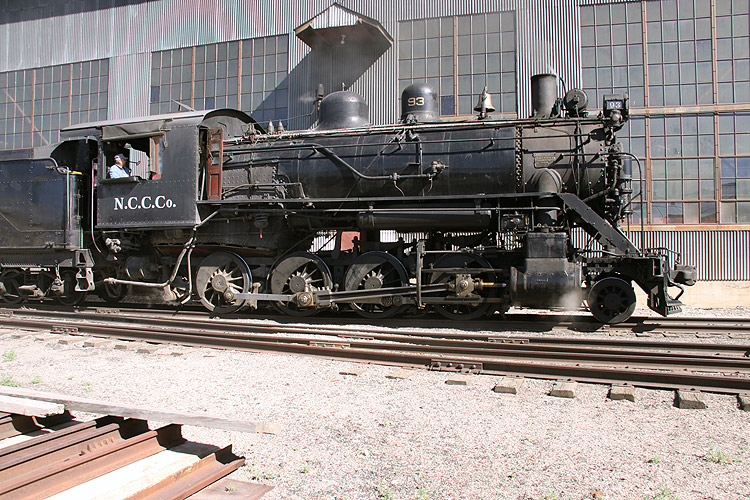 One of Nevada Northern's Railway steam locomotives rolling through the yard.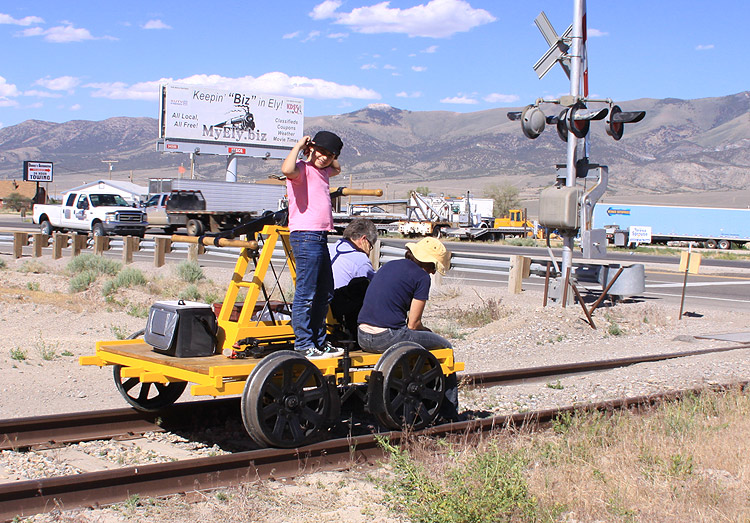 Waiting for a train to clear before we enter the yard.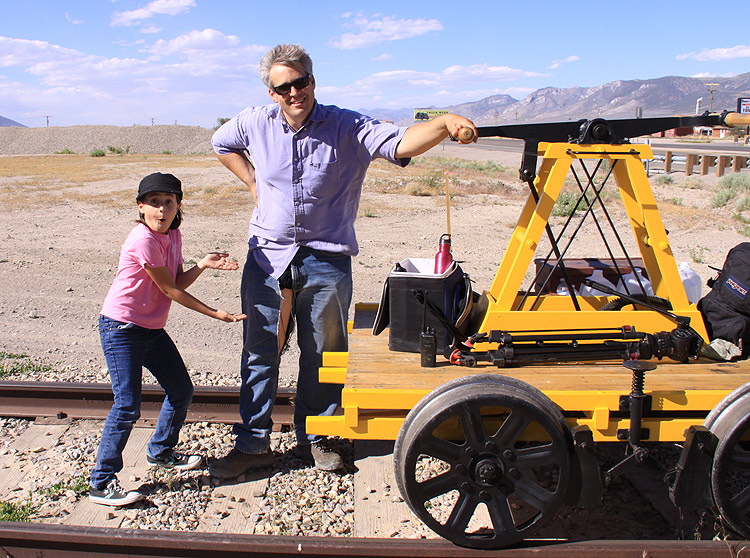 Dad ripped his pants getting onto the car and throughout the day the rip got worse.
Four minute video of our hand car on the Nevada Northern Keystone Branch.

Return to projects menu