Back Yard Railroad

Our house is situated on a 6200 square foot tract neighborhood lot with not a lot of space. The perfect opportunity came up to install some track when our house was added on and remodeled.

I had a 7 foot wide side yard to work with so we graded down the section and added 75 feet of track consisting of 75 pound rail acquired from an old factory in Los Angeles. One challenge was the drop from front to back was 2% and this is a steep grade for a hand car. We dug out the rear of the yard and carted away the dirt. We were able to keep the grade under 1% for most of the run, except the very last part that climbs to 2% the last few feet.

It was important to make the tracks dual use. The area next to the house sits on pressure treated 2x6 inch lumber, while the rear portion sits on real railroad ties. We filled the area next to the house with road base and placed paver blocks on top to create a walkway. It turned out pretty snazzy.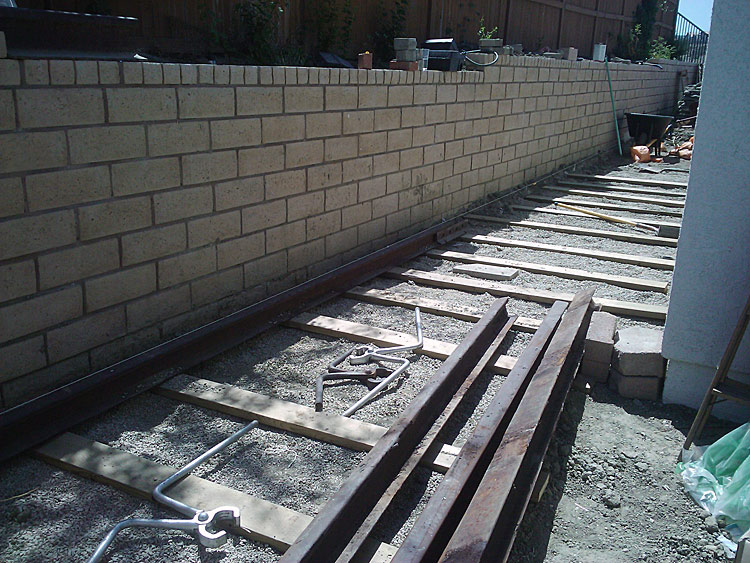 Side yard track section under construction with pressure treated lumber for ties.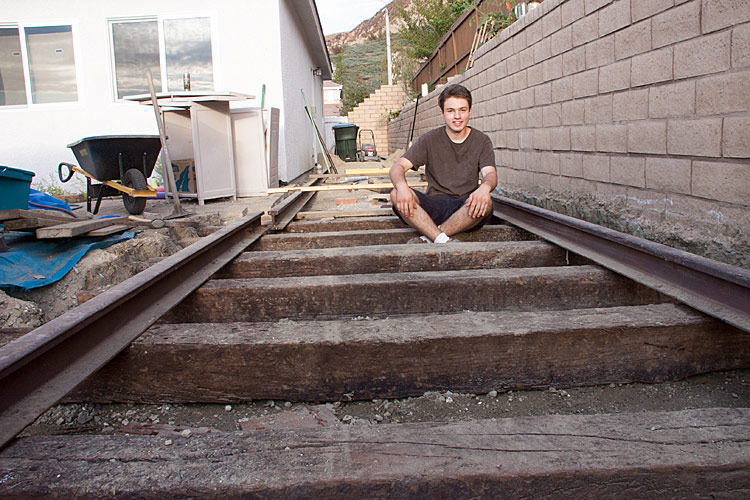 Backyard section with full sized railroad ties.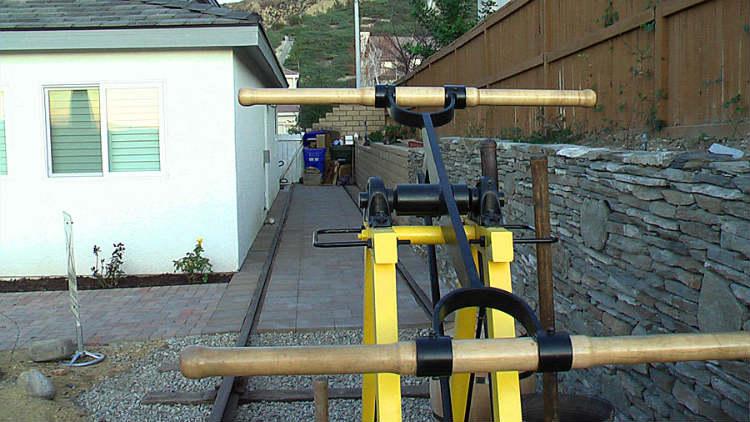 Finished side yard trackage showing the walkway.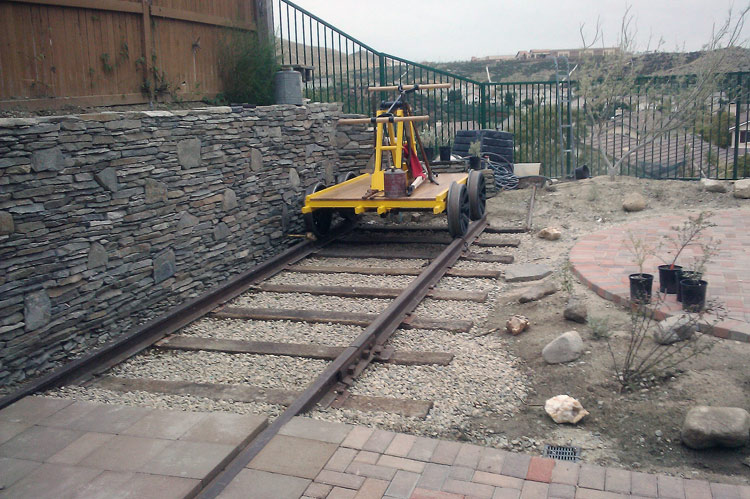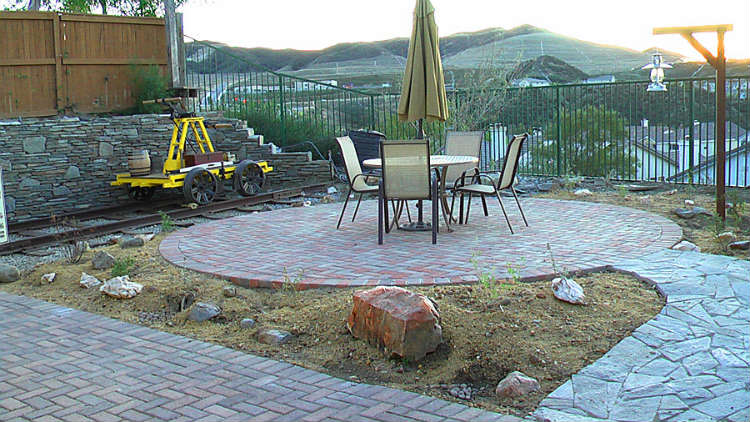 Finished back yard with native landscaping.
Return to projects menu