INCLUDE ("/www/virthost/www.railroadhandcar.com/html/includes/header.php"); ?> INCLUDE ("/www/virthost/www.railroadhandcar.com/html/includes/top.php"); ?>

Kalamazoo Advertisements
INCLUDE ("/www/virthost/www.railroadhandcar.com/html/includes/history_header.php"); ?>

---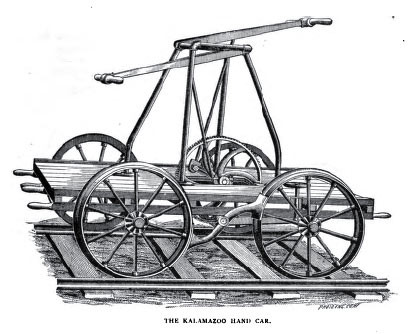 Early Kalamazoo hand car from 1883.
---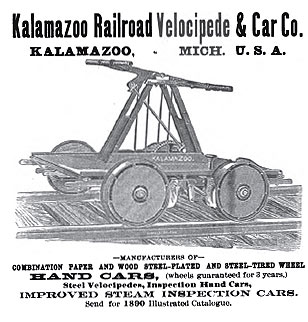 Kalamazoo tried many different types of wheels. This one did not last too long.

---
---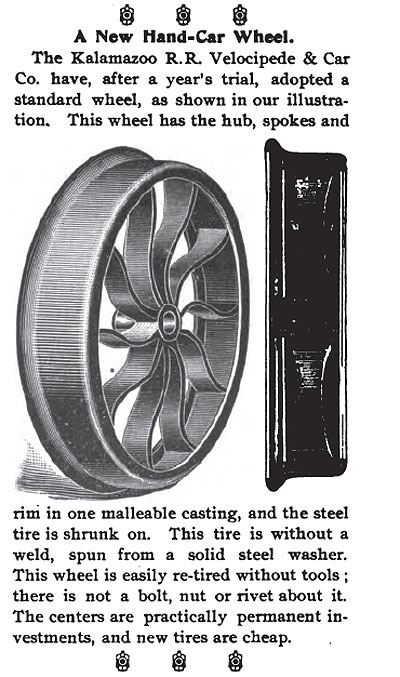 ---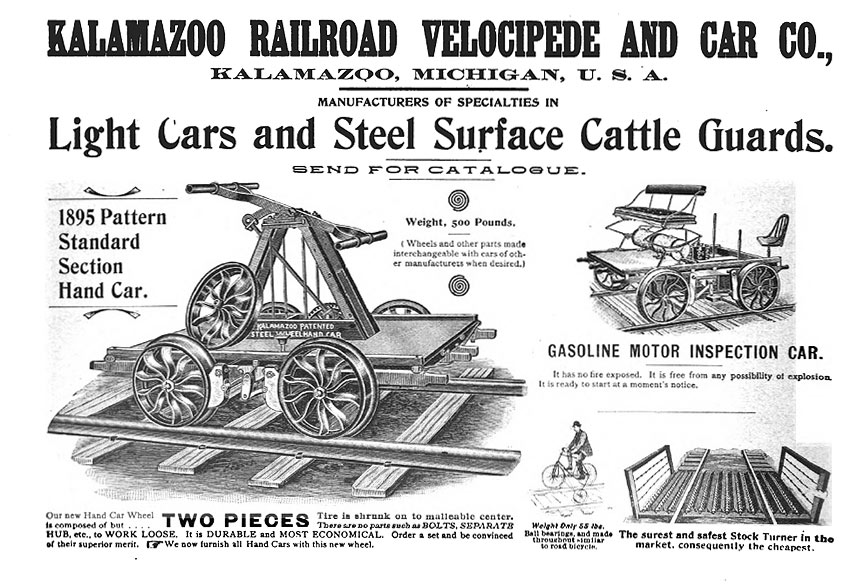 ---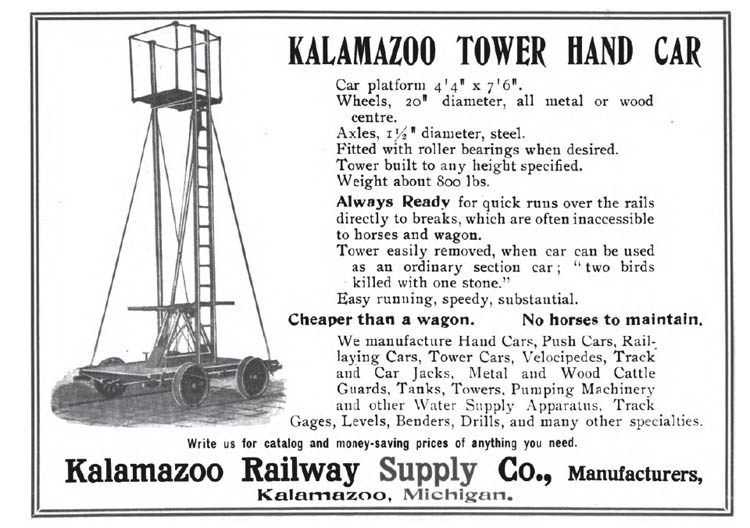 Special duty tower handcar intended for use on street railways.
---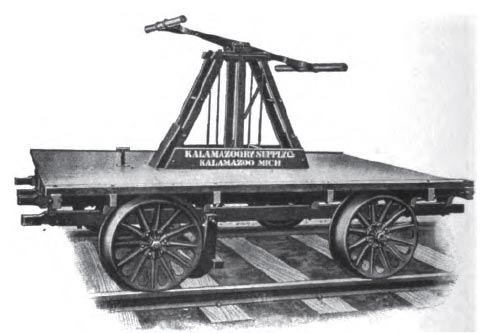 Bridge cars were full width and the heaviest of hand cars. Notice the brake is only on the rear wheels. There were pads on both sides of the axle as not to wrench the car when stopping.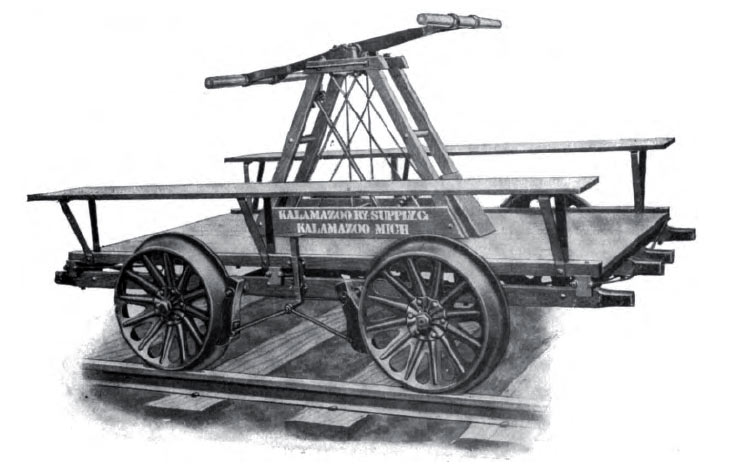 Kalamazoo's gang car had an extra set of tension rods in the center of the car. This extra feature was not found on other manufacturers handcars.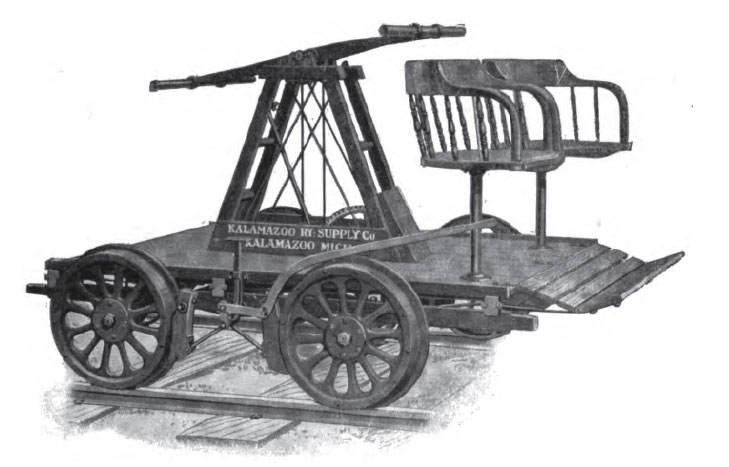 Inspection hand car. None of these are known to have survived.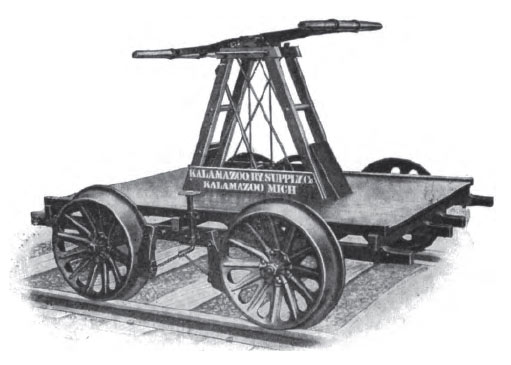 Standard hand car. All illustrations in this section from Car Builder's Dictionary 1906
---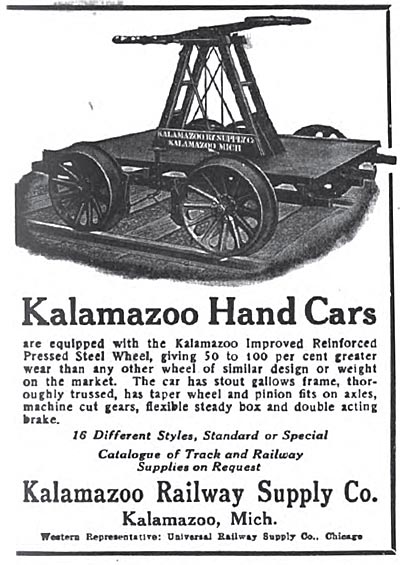 Still making handcars in 1914. Other companies moved onto motor cars and conversions of pumpcars to motorcars.

---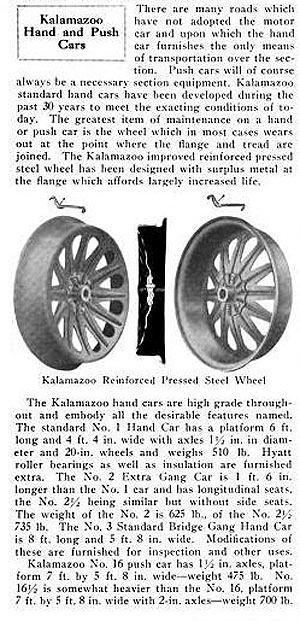 This ad is from 1921. Kalamazoo appears to have been the last company to manufacture handcars. By this time nearly every railroad had converted to gas powered cars. Kalamazoo continued building handcars into the 1950's as Walt Disney ordered one for Disneyland. It may have been the last handcar built by Kalamazoo.
---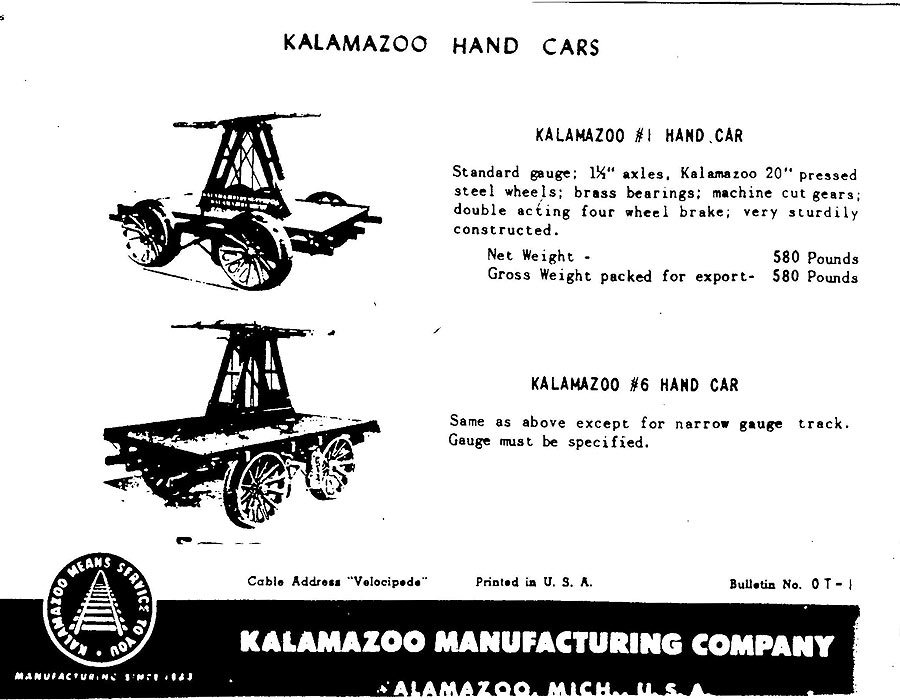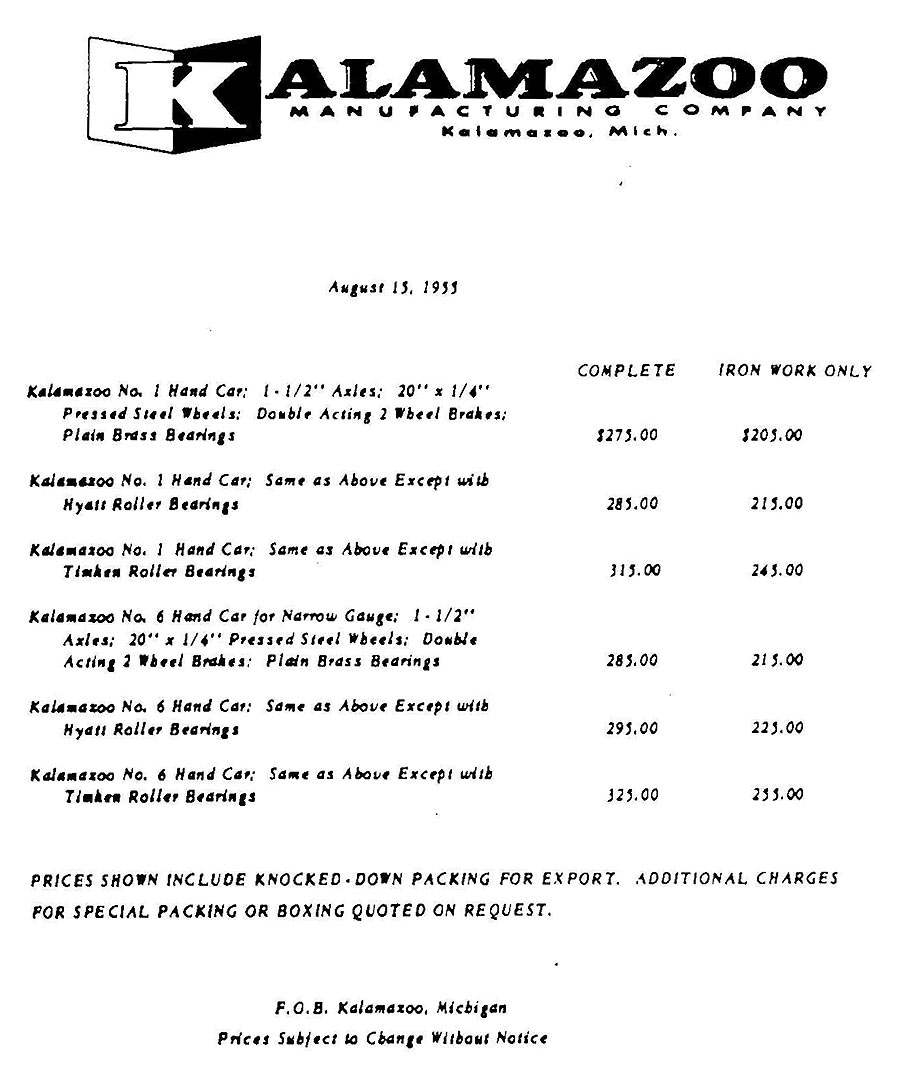 Kalamazoo was still advertising handcars in 1955. These were probably made from old stock parts using modern wheels. Walt Disney's handcar delivered in the 1950's came with Fairmont style motor car wheels.

Accounting for inflation the $285 handcar would be $2400 in 2011 dollars. Even at $2400 this handcar would have been a bargain. Building a similar handcar today would run about $5000, not including labor for assembly and woodcrafting. Materials today are much more expensive than they were in 1955.

INCLUDE ("/www/virthost/www.railroadhandcar.com/html/includes/history_header.php"); ?>
---
The Copyright on these images have expired and I deam them to be in the public domain, Mason Clark